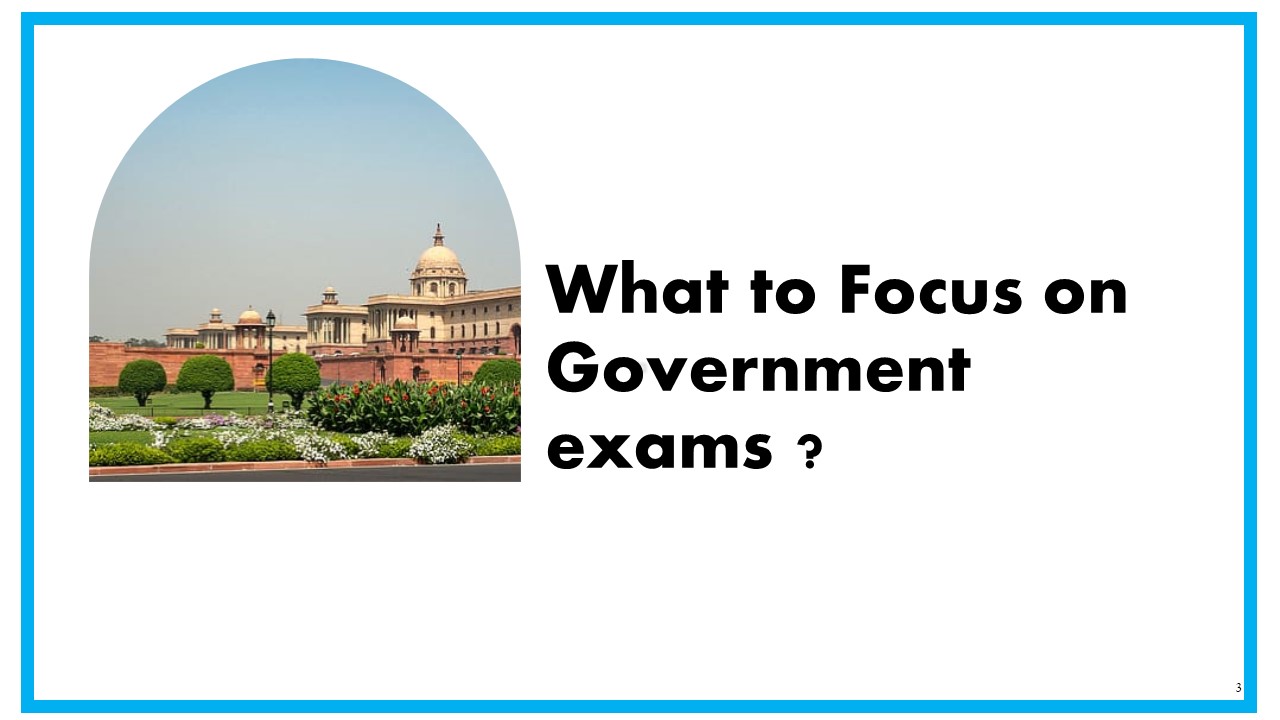 Here we will discuss the key areas of focus that can significantly enhance your chances of success in competitive exams. Whether you're aiming for the civil services, banking, or any other government job, these tips will help you streamline your preparation and increase your effectiveness.
1. Understand the Exam Pattern:
The first step in your preparation journey is to thoroughly understand the exam pattern. Analyze previous years' question papers to gain insights into the exam's structure, the number of sections, time constraints, and marking schemes. This understanding will enable you to strategize and allocate your time and resources accordingly.
2. Strengthen General Knowledge:
General Knowledge forms a substantial part of most government examinations. Stay updated with current affairs, both national and international. Read newspapers, magazines, and reliable online sources regularly. Focus on important topics such as politics, economy, science and technology, sports, and social issues. Make concise notes to aid revision.
3. Master Quantitative Aptitude:
4. Polish Reasoning and Analytical Skills:
5. Excel in English Language:
The English language section examines your proficiency in grammar, vocabulary, comprehension, and writing skills. Enhance your grammar knowledge, expand your vocabulary by reading extensively, and practice comprehension exercises. Work on your writing skills to express your thoughts clearly and concisely.
6. Focus on Specific Subjects:
Depending on the exam you're preparing for, allocate dedicated time to study specific subjects. For instance, civil services examinations require a comprehensive understanding of subjects like History, Geography, Polity, Economics, and Science. Tailor your preparation plan to cover these subjects thoroughly.
7. Time Management and Mock Tests:
8. Develop a Revision Strategy:
Effective revision is essential for consolidating your learning. Create a revision schedule that allows sufficient time for each subject. Revise regularly to reinforce concepts and ensure better retention. Use flashcards, mnemonics, and visual aids to make the revision process more engaging and effective.
Conclusion: